Barley And Tropical Fruit Salad Recipe
185 cal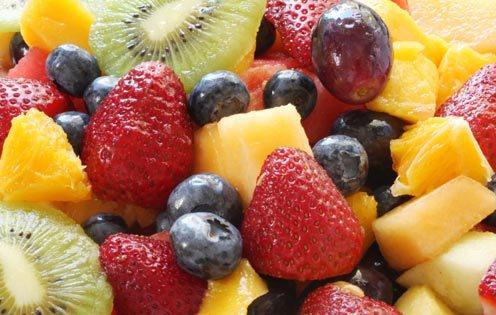 Ingredients
1 cup water
1/2 cup medium pearled barley
1/2 cup fat free plain yogurt
1 teaspoon or 3 packets Sweet'N Low zero calorie sweetener
1 teaspoon grated fresh ginger
1 cup diced fresh pineapple
1 cup diced fresh mango (1 medium mango)
3/4 cup diced fresh papaya (1/2 medium papaya)
1/2 cup diced fresh kiwi fruit (2 medium kiwi fruit)
In medium saucepan, bring water to boil; slowly stir in barley.
Cover pan; reduce heat to low and simmer about 40 minutes or until barley is tender. Remove from heat and let stand 5 minutes before placing in refrigerator to chill.

In small bowl, combine yogurt, Sweet'N Low zero calorie sweetener and ginger; blend well.

In large bowl, combine pineapple, mango, papaya and kiwi fruit.
Add chilled barley and yogurt mixture to fruit; toss thoroughly but gently. Chill to blend flavors before serving.

Serve as a salad or a cold side dish.
Makes 4 (1 cup) servings.
---
featured recipes