Cinnamon French Toast Recipe
90 cal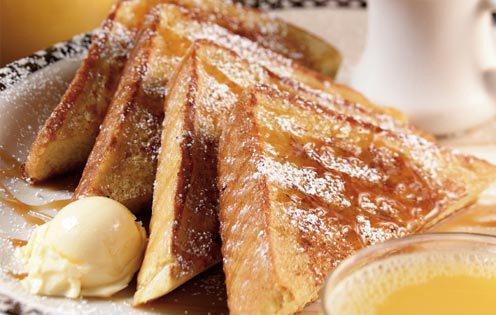 Ingredients
1/2 cup skim milk
1/4 cup liquefied Butter Buds Mix
1 large egg
3 large egg whites
1 teaspoon vanilla extract
2 packets Sweet'N Low zero calorie sweetener
1/2 teaspoon ground cinnamon, plus more for sprinkling
6 slices reduced-calorie bread
1. In a shallow dish, whisk together the milk, Butter Buds, egg, egg whites, vanilla, Sweet 'N Low and 1/2 teaspoon cinnamon until well blended.

2. Spray a large nonstick skillet with nonstick cooking spray; heat over medium-low heat.

3. Dip the bread slices, one at a time, into the egg mixture, turning once to coat.

4. Place in a skillet and cook 2 to 3 minutes on each side or until golden. Sprinkle with additional cinnamon. Transfer to a serving platter.

5. Serve with your favorite syrup, if desired. Makes 6 slices.
---
featured recipes