Skinny Vanilla Cappuccino Recipe
96 cal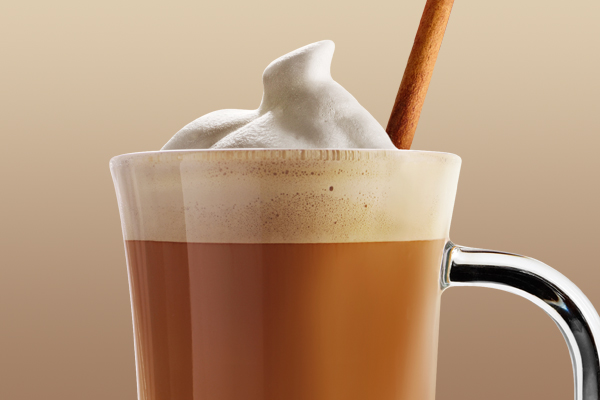 Ingredients
2/3 cup (6 ounces) brewed espresso coffee (or bold coffee)
2/3 cup ice-cold skim milk
4 packets Sweet'N Low® zero calorie sweetener
1/2 teaspoon pure vanilla extract
1 square of dark or white chocolate, optional, for garnish
Nothing is better than warming up with a delicious vanilla cappuccino on cold winter day - especially, if you can indulge in this all-time classic for a fraction of the calories! Sweet'N Low's Skinny Vanilla Cappuccino is a combination of sweet, milky froth and espresso with a touch of vanilla. Whip up this warm and frothy winter treat today and kiss those winter blues goodbye!

Place the espresso/coffee in a small mug.

In a separate cup, combine the cold milk, Sweet'N Low®, and vanilla. Scramble the sweet vanilla milk with a fork for 20-30 seconds until a velvety foam has formed (the milk will be double in volume).

Gently spoon the foam over the espresso/coffee. If there is any leftover milk that did not foam, add to coffee to taste. If desired, grate a little chocolate over the foamed milk, for garnish. Serve immediately.
---
featured recipes